Want to Buy a VPN Service? Are you confused to buy VPN? There are many VPN services available. Every VPN has different features. Every VPN may not fit to your need. You may have doubt that the which one best fit to your need. Don't worry, this article will give you simple guide to choose a best VPN for your need.
Why should I Buy a VPN service?
Before entering in to my guide, let me clarify why you need to buy a VPN service. Today VPN became the must have software for every PC or Mac or Mobile. Main use of VPN is in below conditions.
Secure your Internet Activity: VPN services encrypt your data, so that no one will hack your computer and no one will see your online activity.
Hide your IP: VPN services will give you different IP after hiding your IP. Even your government can not see your computer IP.
Bypass country censor: Your country might have blocked some websites. You can access blocked websites by using VPN.
Browsing torrent websites: Many countries are banning torrent websites. You can browse them with VPN service. Because you can browse from any country.
Not only above features, you will have more features with VPN service.
How to Buy a VPN Service
When you are ready to buy VPN service, you must consider some facts. Because all VPN services are not same. Each VPN service will give you different features. I am discussing some of the important factors you need to consider.
1.Security
Every VPN service encrypt your data. Encrypting your data is very important factor for security. When you browse any website, first your request goes to VPN server. Then they will encrypt your request and make request to the website. VPN receives a response from website and they will send to you while encrypting data.
Almost every VPN encrypts your data with 256-bit encryption technology. Some VPN services gives security better than 256-bit encryption.
If security is your first priority, you can go with NordVPN. Because they use industries tightest security by doing double encryption to your data with 2048-bit encryption. You can also read my Review about NordVPN.
2.Speed
Remember, when you use VPN service, your internet speed will reduce. Because VPN service add another server in your online request. So you need to select the VPN service which maintains fastest servers. You should also consider, whether they maintain their servers or out sourced to other company. If VPN does not maintain their servers, you better avoid them.
If speed is you first priority, you can go with VyprVPN. Because they maintain their servers. They will give you top class speed. You can read my review about VyprVPN by Golden Frog for complete details. Of course, you can also consider NordVPN. NordVPN can compete with any other VPN service with speed.
3.Number of Server Locations
Before buying any VPN service, check their available countries. Some times you may not find your required country in their list. Every VPN may not have servers in all countries. But top VPN services covers almost entire world. With over 700 server locations, VyprVPN is the industry leader. NordVPN is also have over 600 server locations.
4.Price & Discount
Top class VPN services price will be high. Some services may even charge you $20 per month. If you take annual plan, you will get discount. If you don't mind about price, you can go with vypr VPN or Buffered VPN. If you want cheap and best VPN service, you can go with Private Internet Access. It will cost you only $3.33 per month with annual plan. Private Internet Access gives you top class service in less price. You can also consider NordVPN for medium range price.
If you want very low price service, you can go with OneVPN. It will cost you $1 / month. But you need to  buy 4 years plan for $48. So you will get service for 48 months for $48. Ofcourse, OneVPN may not compete with top VPN services like VyprVPN, BufferedVPN, NordVPN or Private Internet Access. For those who wants top class features in less price, I recommend Private Internet Access or NordVPN. If you don't mind about money, then go with VyprVPN or BufferedVPN.
Every VPN service gives you discounts with annual plans. Some VPN services run promotions time to time. We have dedicated section for VPN deals. Please visit WhatVwants VPN Deals page before buying any VPN service.
5.Clients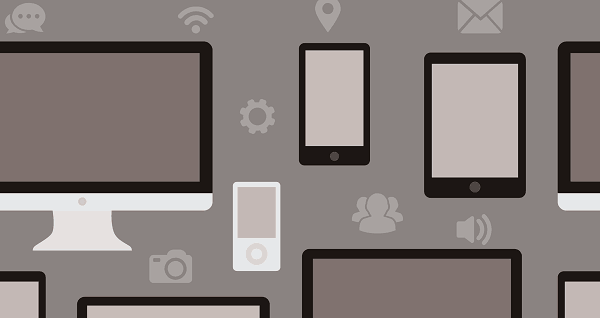 Every VPN gives you clients for all platforms like Windows, Mac, Android, iOS, Windows phone etc.,. Some VPN clients are very easy to use. Some VPN clients are tough to use. And some VPNs desktop softwares may not work properly. In terms of clients, I would say Buffered VPN is the best. It is very simple and it has very few option. Just open application and select country, it will connect to VPN. you may also consider NordVPN, VyprVPN and Private Internet Access clients. These three gives you very simple interface and they are very easy to use. No need to  worry about any one of these services.
Final Word
Choosing VPN service is not the tough task when you know your need. If you want better speed, go with VyprVPN. If you want better security, go with NordVPN. Want good security and speed in less price go with Private Inernet access. Want to spend less money, go with One VPN. Before buying, don't forget to see our VPN deals section for available offers.
I hope my Guide to Buy a VPN service helped you to choose a VPN service for your need. If yes, let your friends know about this article. Want more tips, please follow whatvwant on Facebook, Google+ and Twitter. You may also  Subscribe to WhatVwant.