Want to buy digital camera. Want Digital camera buying guide. Want to know how to buy a digital camera.This page would be as a buyers guide to buy a digital camera. It will help you to select a Camera having best features by also comparing the prices.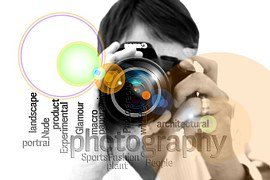 Digital camera buying guide
Ditch the sales Pitch :-
While to buy a camera, You can't always depend on sales staff to help you to choose the right camera. Readers indicate that the quality of in-store help is all over the map. Indeed, when I shopped at mass merchandisers, as many consumers do, a member of the sales staff told me that there was no difference between digital and optical zoom (optical is far more useful). Another could not explain the difference between mechanical, optical and simulated image stabilization (optical and mechanical are superior).
Also, despite the prevalence of 16-, 18- and 20-megapixel cameras, 10 megapixels is all the resolution most people need. But if you often crop or drastically enlarge your images, consider a higher megapixel camera. Higher resolution does not necessarily produce better prints, so do not let a saleswoman push a camera solely based on its megapixel count.
Shop by brand :-
Before diving into specific models, consider some characteristics by brand. For example, Fujifilm offers image sensors with proprietary technology that produce high image quality at high ISO settings. Canon, Nikon and Olympus offer full line-ups for every type of user. Samsung offers cameras with high styling and multimedia features. Panasonic uses image stabilizers and Leica lenses throughout its line. Sony often uses Zeiss lenses, a brand well known in the camera world.
Fits your grip :-
The smallest, lightest models are not necessarily inexpensive cameras, and the biggest and heaviest are not necessarily the best either. If possible, try the cameras at a store before you buy. Better still, borrow it from a friend or ask them to share experiences. If you need to shoot quick and quite often, see which one fits your hands best. In our tests, some of the smallest did not leave much room for fingers to operate the camera.
Overall, digital cameras have been among the most reliable products in our subscriber surveys. About four per cent of those bought have been repaired or had a serious problem. Yet, in our latest survey, 60 per cent of camera buyers were pitched an extended warranty in stores, and 16 per cent of those bought one. We do not think it is worth paying for in case of cameras at least.
Camera Features
The above given cameras are tested brands which gives high quality of images. The prices are also given below for the viewers to buy easy. The below table will helps you to know the prices of photography.
Camera Prices
I think you got good idea about digital camera. I think you may want to buy camera. Then read 5 Best Digital Cameras to Buy.
Hope you like this Digital camera buying guide. If you like it, do me favor by sharing it with your friends. If you want to add any other point, You can add through comment section.
You may consider subscribing to whatvwant by Email for latest technical tips. You can also follow whatvwant on Facebook, Google+ and Twitter.