Many of use rank Google as the best search engine. Whenever we need any information or solution to a problem, we just search using it. But, there are many other internet search engines which do well when compared to it. Among them DuckDuckGo search engine does what Google cannot do and few things it does far better than Google. In this article, I will let you know why we need to use DuckDuckGo internet search engine even when we have Google.
Why DuckDuckGo Is the Best Search Engine?
Though many of the people use Google and has made it as the default search engine, it has some limitations and DuckDuckGo has overcome them. Let us see what are they and how we can make use of those features of DuckDuckGo search engine.
1. Shows Social Media Profiles
When you enter the profile names of handle name of your Twitter account DuckDuckGo shows the basic information in the results itself. For example, if I enter @whatvwant which is the twitter handle for WhatVWant technology website, it shows the basic information from the Twitter profile by saving our time of removing the need of going to twitter website. So, a single step to know the social media bio.
If you do the same search in Google search engine, then it shows the link for twitter and no information of the profile is shown in the results. You need to visit twitter to know the information. So, Google is two-step process to know the social media bio.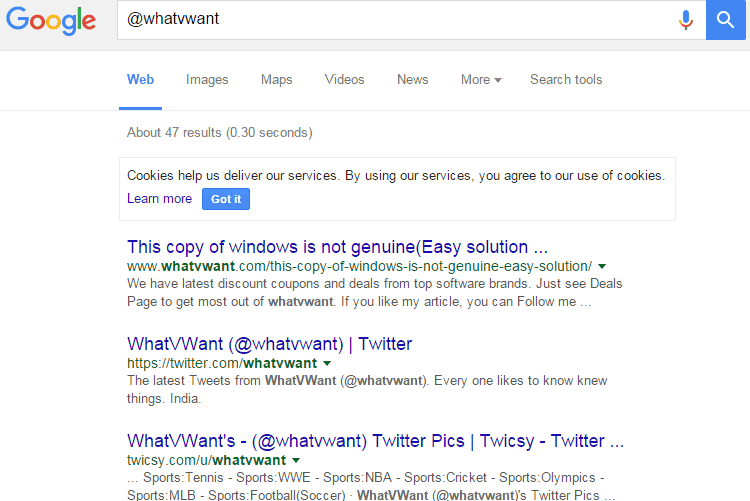 2. Shows The Exact and Required Information
Google search results have the result for query and other information like videos, news and from other sources as well. Giving the required results is fine, but providing the unwanted results along with them is of no use. DuckDuckGo search engine does better in this scenario when compared to Google.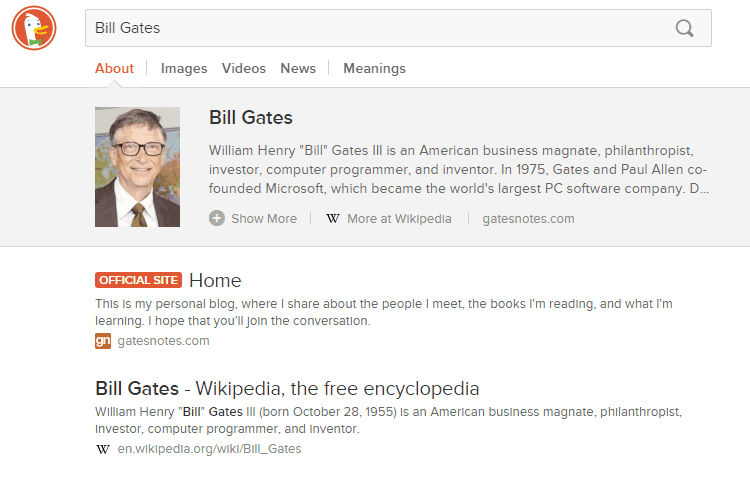 When you search for someone or something on DuckDuckGo, it provides you the exact results of what you are looking at. If there is any official website related to your query, then it adds the orange coloured tag to it mentioning that it is the official website, which is missing in Google. By looking at the following result given by Google you can clearly understand why DuckDuckGo is treated as the best search engine.
3. Easy To Search For Alternatives
When you want to search the alternatives of any application and software, then DuckDuckGo performs it well. For example, if you are looking for alternatives of Microsoft Word, then type "alternative To Microsoft Word" and it gives you the results instantly as below.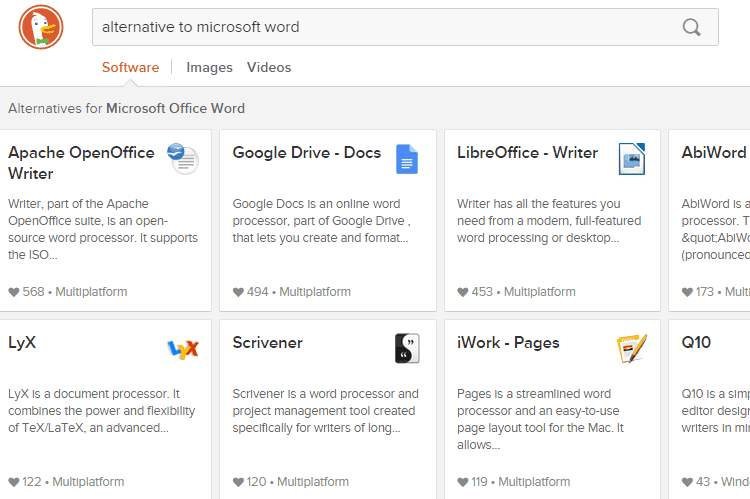 But, if you perform the same search in Google, instead of giving the alternatives in the result directly, it gives you the links of websites where you can find your answer. It takes two steps to find your solution in Google where as a single step in DuckDuckGo search engine.
Also Read : 20 awesome Google tips and tricks for advanced search
4. Helps in Generating Passwords
If you want a strong password to be created, then it is the right time to use DuckDuckGo search engine. Just enter "password [number of characters]" and hit enter. Like a magic, your string password will be generated which is really very had for intruders to crack it. Is it possible by Google search engine to generate the password? I do not think so.
Another way to generate random password using DuckDuckGo is by entering random passphrase in the search bar and hit enter.
5. Timer in Google and Stopwatch in DuckDuckGo
We all know the Google provides the timer in the search results. In the same way and with some extra features DuckDuckGo provides the stopwatch. Type stopwatch in the search bar of DuckDuckGo and you can see the stopwatch being shown in the search result. The extra feature provided by DuckDuckGo here is the Lap option.
When you type timer in Google, it just shows the timer and no lap option is available.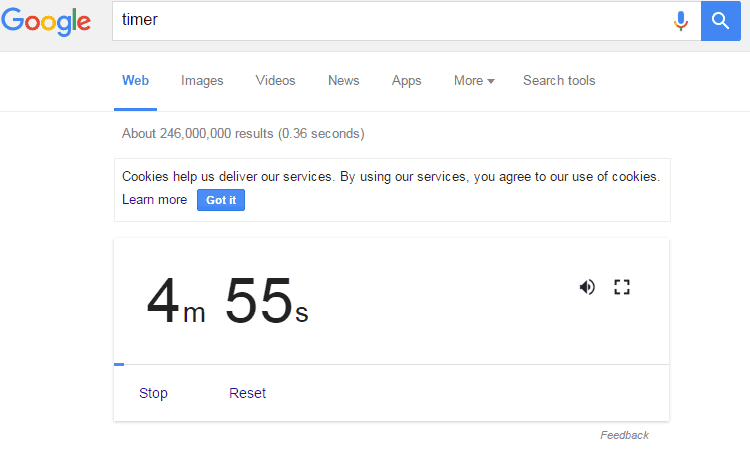 Conclusion
These are some of the things which DuckDuckGo and co and Google cannot do. In my opinion that is why I treat DuckDuckGo as the best search engine when compared to other internet search engines. What do you think? Please do share your thoughts with us through comments.