Want to know How to encrypt files on Mac? Want to password protect folders on Mac? Do You want to encrypt/lock confidential data on Mac? Mac has inbuilt feature to do this. You can do it very easily with the below simple steps.
Why to encrypt files/folders?
It is very important and necessary for all of us to secure and lock the confidential data with passwords. It helps you to prevent unauthorized access and keeps your data safe & secure. A file or a folder can easily be encrypted in the Mac. Earlier we have discussed How to compress files on Mac by creating zip file. Creating Zip file is also one of the method to encrypt files. This time I am showing you How to encrypt files on Mac with password protection using OS X built feature.
How to encrypt files on Mac
Below are the simple steps that helps you to encrypt/secure your files or folder.
1. Open the Spotlight search from the menu bar.
2. Enter 'Disk Utility' in the Spotlight search.

3. Select the application and click on File from the menu bar.
4. Select File->New->Disk Image from Folder.


5. Now select your folder that has to be encrypted from the specific path.

6. Click on 'Image' button at the bottom after selecting the folder.

7. You can choose 'read/write' option if at all the folder should be editable or else any format can be selected from the 'Image Format' selection options.
8. Make sure to select '128-bit AES encryption' in the Encryption drop down. Then click on 'Save' button to save the changes.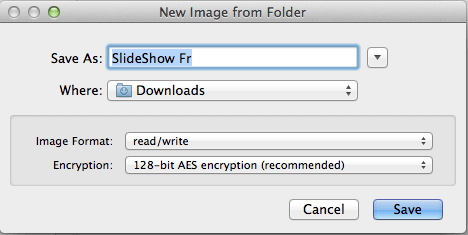 9. A new window will open. Enter the password in the 'Password' option as you wish and re-enter the password in Verify field too.
10. Make sure the password entered should be more strong and cannot be guessed by anyone.

11. Make sure to check 'Remember password in my keychain' checkbox is NOT checked.
 12. Click on 'OK' button.
13. That's it you are done!. A '.dmg' extension file will be created which is password-protected, by default it will be saved with the folder name only.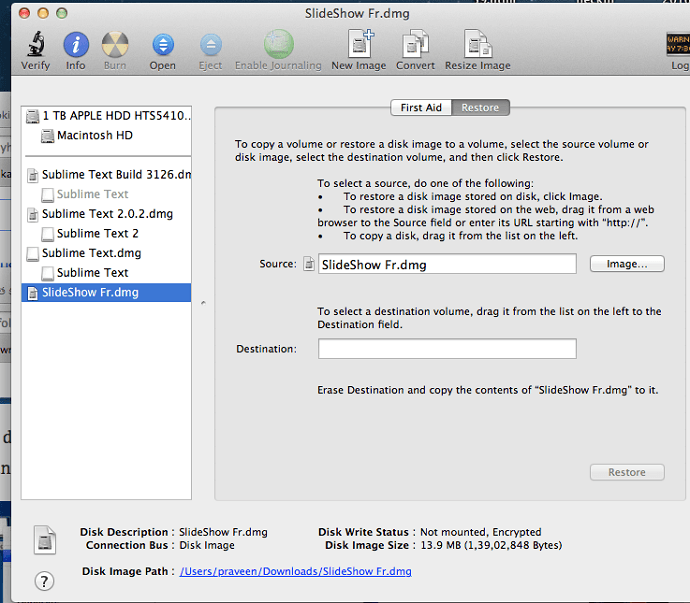 14. Now the most important thing is to access the encrypted/password-protected disk image, just double-click on the .dmg extension file and it will be mounted in the finder.
15. Enter the password chosen by you when it prompts and make sure 'Remember password in my keychain' checkbox is NOT checked to confirm that it is always protected with password.

16. Placing any number of files in that .dmg file will be password-protected. The folder will work like a normal one.
17. Once you are done with the things you need, make it unmounted from the Finder to make it again password-protected.
Now you may know How to encrypt files on Mac and how to secure your confidential data from unauthorized access. If this tutorial helped you, please share it and Subscribe to whatvwant.com for more updates. If you like to follow us on social media please like us on Facebook, G+ or Twitter.