Do you want to Remove Google chrome browser completely????Have trouble with google chrome browser???? Does your chrome crashes frequently. Do you get unknown errors frequently. Don't worry you will get solution here.
Don't worry here i am going to give you the tutorial about How to Uninstall Google chrome completely. Google Chrome is a very popular Internet browser, but some times it runs into problems that make it unstable.  In such cases, the only solution is to completely remove and re-install Chrome from scratch.
Un install and Re install Google chrome solves below issues.
slow performance.
displays a "Your preferences could not be read" error message at startup
Google Chrome doesn't open at all.
Google Chrome runs into crashes
Here i am giving you information about Uninstalling Google chrome completely from computer in different methods.
Remove Google chrome completely – Tips to Uninstall
First method:
In this method I am showing you to uninstall Google chrome in normal method.
Go to start
Select control panel.
Select programs
Select google chrome
Select delete or Uninstall.
Second method:
Even this method gives you another method to uninstall Google chrome from computer in normal method.
Go to start
Type" run" in search programs and files box
Select run window
 4.Type "appwiz.cpl" and press Enter.
5.Select programs
6.Select google chrome
7.Select delete
Uninstalling from any one of above methods is not enough. And it will not completely remove Google chrome from computer. You need to follow below step to remove it completely from computer.
Third method:
Go to start button
Type" run" in search program  and files option and select run option.
 3.Type %LOCALAPPDATA%
4.Click ok
   5.Select Google option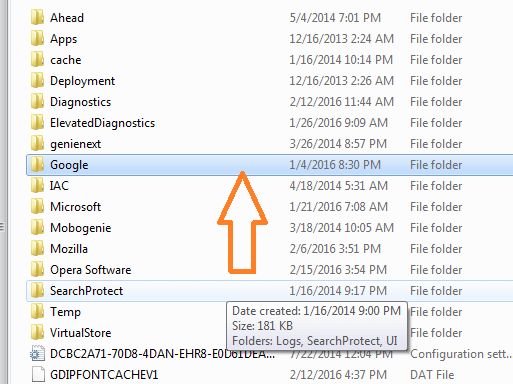 6.Select chrome folder and delete it. It will solve all your issues. Re install Google chrome once again.
I hope you like my article about  Remove Google chrome completely. If you like it, do me favor by sharing it with your friends. If you want to add any other point, You can add through comment section.
You may consider subscribing to whatvwant by Email for latest technical tips. You can also follow whatvwant on Facebook, Google+ and Twitter.