Here I am giving you the list of top android apps. That means best most popular free android apps list and their description. Every android mobile phone must have these applications.These can be downloaded from Google play store. Every one need is different. Irrespective of your need, you must have these android apps in your mobile.
You may know that, you must to have applications in any android phone. Thousands of free applications are available. You may get confused that, what are the top android apps to be used in phone. Your phone may have limited phone memory. So you can use limited no.of apps in the phone. Selecting best android apps is the tough task.
Top Android apps list
1.App Cache Cleaner
It is a "application cache cleaner". I am sure it is the no.1 app among all top android apps. It is compulsory to use cache cleaner software in mobile and even in computers. If you clear cache, device will work fast.
It clears cache from the phone. After clearing cache, you will get much free space in phone's RAM. When we have space in RAM, device speed will be high. You can set time interval to clear cache so that application clears the cache automatically.After using this app, your mobile works very fast. And never become slow. Click Here to Download App Cache Cleaner.
2.Battery Booster Lite
Battery backup is very less in almost all android phones. By using this free app we can solve battery problem. That means, it increases the battery life. When any application eats too much battery, it gives notification so that we can close that application.
When battery gets heat it gives notification so that we can optimize and kill the tasks. If battery gets full while charging, this app gives voice notification. When battery comes to 20 or 15 percent, it gives voice notification.
We can use its widget on front screen. With its widget we can easily activate and deactivate WiFi,GPS,data traffic and so on. You can set it in different modes according to our need. Download Battery Booster Lite.
3.Color Note
Now a days it is compulsory to note down user ids and passwords. And you may want them to be locked. This app gives the perfect solution for this. You can write anything and you can put password to that file.You can also mange check lists.
You can note down all passwords in a note, and you can put password for that particular note. You can create any number of notes and keep password for particular notes.It automatically takes backup of your notes into memory card. It will synchronous your notes using you Gmail account. If your phone got formatted, re install the color note app and you can get back all notes from your Gmail account. <<<< Download ColorNote app >>>>
4.Avast mobile Security
It is an anti-virus app. You can scan your mobile and it protects from virus attacks. It has anti theft facility, so you don't need extra software for anti theft. It has application manager, with it you can see and close running applications.
It has call and sms filter, with it we can block any number from contacts or custom number. Application locking facility is also there. With Network meter you can track your data usage. Backup facility is also there. <<<< Download Avast Mobile Security >>>>
5.Astro file manager
It is a file browser. Along with file browsing facility, it gives many features. Very important feature is, you can take backup of installed applications to memory card.
When phone memory gets formatted, you can install applications from memory card instead of downloading from play store. Task killer is also available. You can also see recent viewed files. <<<< Download Astro File Manager >>>>
 6.QQ player
It is a very good video player. It plays almost all formats. No need to convert movies to MP 4 or 3GP, you can just copy from computer and enjoy while travelling with mobile. <<<< Download QQ player >>>>
7.ZeoRing
You can cut mp3 and create ringtones with this app. It gives very good music player. It's clarity is too good. Making ringtones is very easy with this application. You can set ringtone as default ringtone for calls from this application itself. <<<< Download ZeoRing >>>>
8.Color Flashlight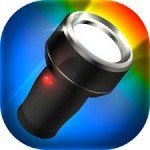 By using this app you can use your mobile's LED flash as torch-light. Even if mobile doesn't has flash,this android application converts screen into torch. It has many options like candle display,changing color,disco and so on.. <<<< download Color Flashlight >>>>
9.ShaPlus Caller Info
Now a days you may get too many fraud calls. Some one calls us and says that they are calling from so and so state, so and so operator ….It is perfect app to find these kind of fraud calls. It displays incoming and outgoing call's caller information.
It displays the operator name, from which state we got the call,weather call is from Land Line or Mobile. It has call log facility. it's call log displays all the above mentioned information along with usual time and date.
If you want to check operator and state for any number,just open application and type the four digits of number, it displays details. You can preset any STD code in this application. With this facility, You can dial any land line number without code, it automatically adds code to the number and dials. Moreover it does not need internet connection. If you ready to spend you internet data, you can use truecaller app. <<<< Download ShaPlus Caller Info >>>>
10.SHAREit:
You may that transferring files through Bluetooth is very slow. This app uses your WiFi tethering to transfer files. You can transfer 1GB file within few minutes. Where we cannot think about transferring such a huge file through Bluetooth. You can even transfer apps from one phone to  another. You can also transfer files from mobile to computer. Download SHAREit here.
I like these top android apps. If you know any other best most popular free top android apps, let me know through comments section. Want more tips, Subscribe to WhatVwant and speedup techniques EBook in your first mail.